Re-inspections In Las Vegas
In life, it is the nature of everything to change. Nothing stays pristine forever and that goes without saying for residential or commercial properties. These infrastructures require repair, maintenance, and yes, re-inspection.
This service can have many purposes. This can be to certify that a certain service has been sufficient in addressing a problem with the building or it can be to ensure that everything is still in tiptop shape. Some owners even avail of re-inspection simply to rest on the safe side of things and to make sure that they really are making the right judgement call on a property, whether they are buying or selling.
To the team with Home Inspection of Las Vegas, we treat every single client and service with the same due diligence as with anything else. After all, as a customer-focused business that aims to foster a good, amicable, back and forth relationship with partners and clientele, we can only guarantee the best kinds of services every single time.
"Shortly after moving into our home, Home Inspection of Las Vegas did an inspection for us and we needed some repairs done. They came back after the work was finished to check that everything was in order, and they were even more attentive than the first time we had them over. Super professional, and would be more than happy to use them again in the future! They were truly more than good enough in a professional sense. Cheers!"
Chris and Becca Wethers , Las Vegas
An Overview to Re-inspections
Did you know that there are laws that protect owners and citizens when it comes to property inspections? That is why accredited and responsible firms are required certain levels of certifications in order to be able to give inspection reports that are recognizable in a court of law. If things do not fall into standard, there could be a world of trouble afoot for everyone involved. In the state of Nevada, which Las Vegas calls home, there are special jurisdictions that only someone who has worked in the industry for a certain amount of time will be familiar with.
A re-inspection is not something to be dreaded or feared as it retains the same basic principles of a general inspection. It is only responsible ownership to be aware of the situation when it comes to the state of your property, as you would be legally required to be made aware of the situation of what you own.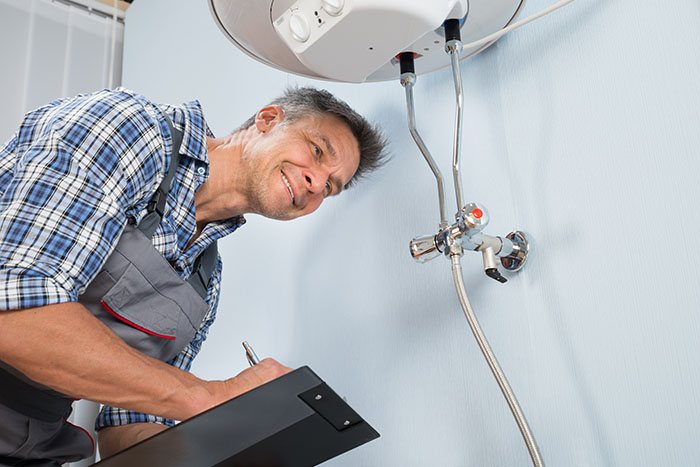 Perhaps you are only starting of thinking of buying or selling. Maybe, there are certain repairs or it's time to call in maintenance and you wish to be aware of special things to look out for. Every property tells a different story and, fortunately, our professional team has done and seen it all. We're more than familiar with the things that you might be dealing with or things to look out for, so you need not worry for potential nasty surprises.
When it comes to re-inspection, Home Inspection of Las Vegas is the only name you need to remember. Call or email us for your own chosen time to set up an appointment and we'll get started on that immediately.