Home Inspection
Of Las Vegas
Home Inspection Of Las Vegas
Whether you are getting ready to buy or sell a home, there is so much beyond the surface level to consider. Would you even know where to begin to look? It can be truly overwhelming to even try to consider where to start—and then there's actually getting to the thick of it.
There are simply decisions that are too complex and important for you to do on your own without informed guidance. Yet, many may not wish to go to informed consultants for fear of one reason or another—usually, hidden interests.At Home Inspection of Las Vegas, we get it and with us, we try to make sure that we have all of these issues and matters addressed so you don't have to worry about it at all or anymore. These are services that you can trust because in this day and age, a reputation is not one so easily salvaged and the best way to not lose trust is to be trustworthy.
More than a business, what we can provide goes beyond a checklist. It's all about a well-rounded, bespoke service that fosters a relationship founded on trust that then creates a safer, sounder community. With these shared interests in mind, our team of experienced inspectors and staff are dedicated to the craft and offer expert home inspection services.
Affordable, ethical, and meticulous, the professional home inspection services that we at Home Inspection of Las Vegas have to offer are in accordance with the industry standard. We work hard to give you the absolute best that you deserve.
"These incredible guys over at Home Inspection of Las Vegas conducted such a thorough and professional inspection of the house I planned to buy; they really took their time and even explained what they were doing along the way as they did it, and patiently answered every question I threw at them. Always really friendly and assured me I'd made the right choice in calling on them. The final report was provided to me quickly, just hours after the initial general inspection was complete. I would definitely recommend their services."
Olivia Northman, Las Vegas
"This company provides such a wonderful service, and they did such a brilliant job for the buyers that want to buy our property that we'd most definitely have you inspect the house we want to buy as well. Really wanted to get it right the first time for the kids. We would definitely recommend Home Inspection of Las Vegas guys to anyone who asked."
Adam Jones, Las Vegas
residential or commercial properties Inspection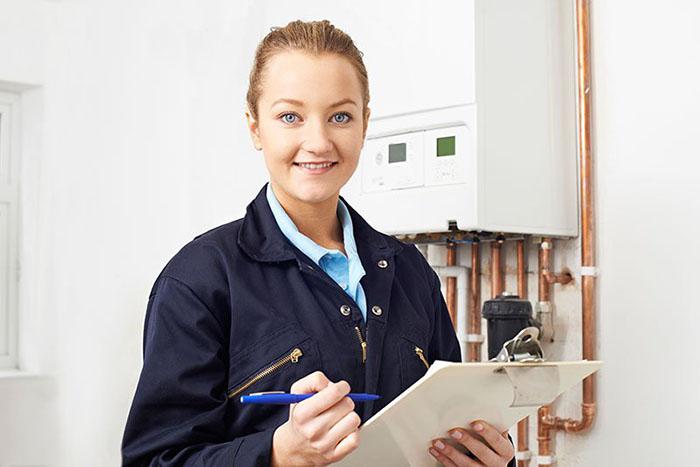 When it comes to deciding as to whether you're going to buy or sell a home, a quick lookover from an experienced inspector could mean all the difference. Someone who does this for a living could spot particular problems that need to be addressed before you make a decision. Sometimes, they can spot advantages that could get you to further solidify your decision.
Every home is different and even a basic but thorough general inspection of a home could make all the difference. When you avail of these kinds of service, you're more paying for the peace of mind that you deserve that the home you're about to purchase or let go of is really of the quality that you know it to be. An intelligent decision, after all, is decided upon when you are faced with all the facts. Understanding even the basics of the situation is the first step into making the right choice—and when it comes to residential or commercial properties, you don't want to take any chances.
Commercial Property Inspection
Why wouldn't you put forth…
Deciding to sell a property…
New Construction Inspection
Building a property – whether it's…
Mold Testing and Analysis
One of the worst fears from…
Deciding to sell a property? In this market, it is so important to make the right decisions when it comes to letting go of things that have such huge monetary value. Many first-time sellers could use with a little expert advice from an inspector, more for their own future profitability than it is to simply avail of a service. When you consult an experienced inspector, you have the chance to assure potential buyers that you went through channels and steps to make sure that they're buying a worry-free property.
Also, having an expert professional inspect the premises could also allow for you to get more for things that you might have otherwise not have even though to optimize for maximum sellability. Finding out what it is that you're owed and knowing that you're owed better could make all the difference. When it comes to selling, it always pays to have the advice of a trusted expert in the industry.